The latest developments of Medis QFR®
October 2023 edition
7 mins – October 23, 2023 – Written by Prof. Hans Reiber
We are delighted to present to you our latest Medis QFR® blog. By keeping you informed about the advancements and benefits of Medis QFR® in this rapidly evolving field, we strive to support your decision-making process and contribute to improved patient outcomes. Whether it's the evaluation of lesion significance, personalized treatment decisions, or reducing adverse events, we aim to cover a broad range of topics related to Medis QFR® 's application and efficacy. This innovative and angio-based solution for coronary physiology has gained significant recognition and is extensively utilized in clinical research and practice globally. Discover five key publications that highlight the latest developments in Medis QFR® and join us in revolutionizing coronary physiology assessment. Keep informed, enhance patient care.
In this new Medis QFR® blog, we are proud to share five publications on the latest developments of Medis QFR with you.

Quantitative flow ratio-based outcomes in patients undergoing transcatheter aortic valve implantation quaestio study
Dr. P. Demola and co-authors under the supervision of Dr. V. Guiducci from the Cardiology Unit, Azienda USL—IRCCS di Reggio Emilia, Reggio Emilia in Italy published this very interesting paper on the use of QFR in TAVI patients in Frontiers in Cardiovascular Medicine. It is a retrospective study including a total of 239 patients deemed eligible for TAVI with severe symptomatic aortic stenosis. Patients (48/239; 20.1%) with a positive QFR were independently associated with an increased risk of all-cause mortality. QFR+ involving the LAD (37/48; 22.9%) was associated with the higher risk of the composite outcome compared to patients without any positive value of QFR or non-LAD positive value. In conclusion, pre-TAVI QFR analysis can be used for a safe, simple, wireless functional assessment of CAD.
For further read: click here


Improved non-culprit stenosis assessment with ST-segment elevation myocardial infarction using Quantitative Flow Ratio.

Dr. L. Wang and co-authors under the leadership of Dr. J. Escaned, Hospital Clinico San Carlos, Madrid, Spain published this Research Correspondence in JACC Interventions. In this study the authors investigated 70 patients with STEMI and multi-vessel disease from the REDUCE-MVI trial, who had both QFR and FFR at baseline and 30 days FU. The main finding of the study is that in performing functional assessment of non-culprit lesions (NCL) at the time of PPCI, QFR outperforms FFR in predicting functional NCL relevance at the subacute STEMI stage. Ultimately, QFR might be preferred over FFR for clinical decision making in patients with STEMI and NCLs.
For further read: click here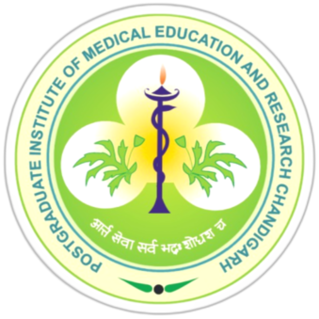 Validity and correlation of quantitative flow ratio with fractional flow reserve for assessment of intermediate coronary lesions

Dr. G. Kasinadhuni and co-authors from the Dept of Cardiology, Advanced Cardiac Centre, Post Graduate Institute of Medical Education & Research, Chandigarh, India under the supervision of Dr. R. Vijayvergiya published the following validation paper in Acta Cardiologica. This was a single center retrospective study including 56 vessels with intermediate coronary stenoses. QFR was compared with FFR with a sensitivity of 87.5%, specificity of 95% and diagnostic accuracy of 92.8%. The authors concluded that QFR has a good diagnostic performance in comparison to the gold standard FFR for physiological assessment of intermediate lesions. Its performance is significantly better than the anatomical % DS (p<0.001).
For further read: click here


Coronary artery stenosis evaluation by angiography-derived FFR
Dr. J. Westra and multiple co-authors under the supervision of Dr. E.H. Christiansen, Dept of Cardiology, Aarhus university hospital in Denmark, published this interesting paper in JACC Imaging. In this prospective study a total of 250 patients (320 vessels) were included who were referred to Rb-PET imaging as well as FFR and QFR. Both QFR and FFR had similar diagnostic performance on a per-patient level, accuracy 73% and 71%, respectively using Rb-PET as the reference. The authors concluded that the wire-free QFR-solution showed similar diagnostic accuracy as invasive FFR in the evaluation of intermediate coronary stenosis with Rb-PET as the reference modality.

For further read: click here


Predictive value of post-percutaneous coronary intervention Quantitative Flow Ratio for vessel-oriented composite endpoint.

Dr. W. Liu and co-authors under the supervision of Dr. G. Cao from the Ganzhou hospital of Guangdong Provincial People's hospital in Ganzhou, China published this interesting paper on the predictive value of post-PCI QFR for vessel-oriented composite endpoint (VOCE). This is a meta-analysis including 6 studies involving 4518 target vessels. The results show that low post-PCI QFR was an independent risk factor for post-PCI VOCE. The risk of post-PCI VOCE was significantly higher in the lower post-PCI QFR group than in the higher post-PCI group; cut-off values ranged between 0.89 and 0.94. The authors concluded that the post-PCI QFR has a good predictive value for post-PCI VOCE.

For further read: click here